Tuxera file system stickers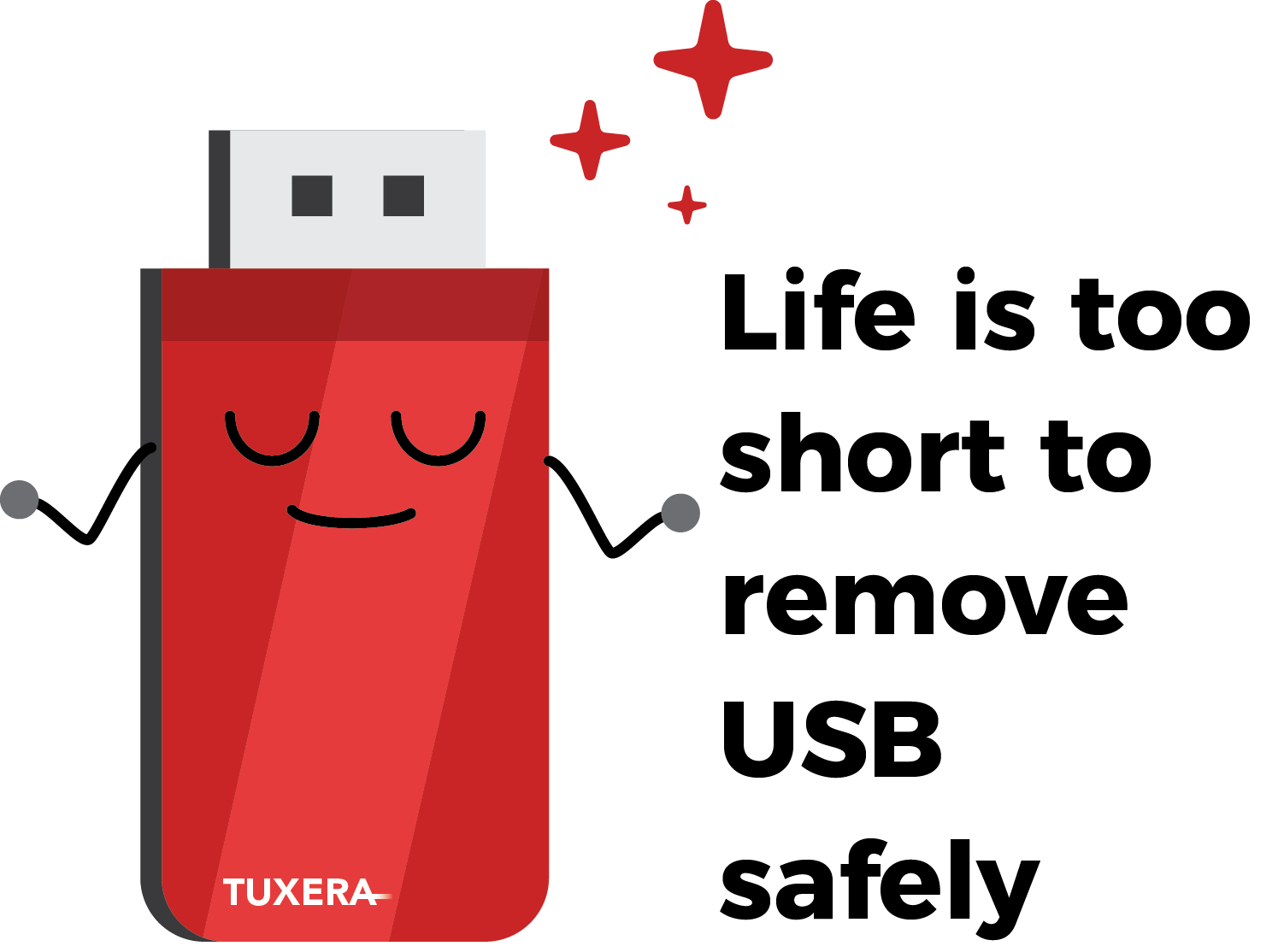 A series of stickers to illustrate Tuxera file system's features.
Tool: Adobe Illustrator
Concept: Tuxera NTFS for Mac
---
Full read-write compatibility with NTFS-formatted drives on a Mac. Access, edit, store and transfer files hassle-free.
Concept: #poweredbyTuxera
---
Tuxera leads the way in storage and networking technologies which allow data sharing across any device or operating system. We improve data handling, and storage lifetime and reliability in connected cars, smartphones, routers, and much more.
Concept: data security & reliability
---
Full data and system consistency – without performance loss.
Concept: Fail-safe USB remover
---
With Tuxera exFAT embedded, user content like videos and pictures is saved even if the SD card is suddenly removed or during an unexpected power loss.